October 8th 2016 -Introduction to Tonfa & Bo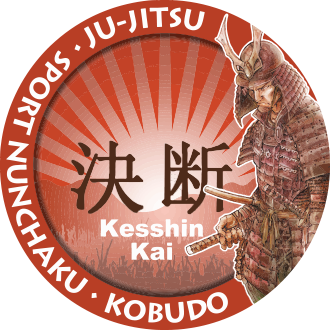 October 8th-Kobujutsu Course-Introductory to Tonfa & B0
Each student will have the opportunity to work on traditional Kobudo and Kobujutsu techniques.
All Kobudo practising weapons are made from wood making it extremely safe. Students will have the great opportunity to learn under the expert tutelage of Kobudo World Champion 2015 Sensei R. Smith 6th Dan Ju-Jitsu, 4th Dan Nunchaku & 2nd Dan Kobudo.
This course is open to all beginners at #kesshinkai, and all styles practising Martial Arts- Karate, Judo, Kungfu, anyone wishing to learn as a beginner of Martial Arts but also for persons of past experience are welcome.
Please note to all #kesshinkai students.Courses like these are a vital step in your development to becoming a Black Belt.
Beginners- 5+ 9.30-12pm
Beginners 9+ 12.30pm-3.30pm
Juniors £20
14+       £25
If you would like to attend the course, please fill out the form below or call Sensei Smith on 07718530346 to book your place.
Registration Ends 
-1510
Days
-6
Hours
-33
Minutes
-45
Seconds
#kesshinkai October 8th-Kobujutsu Course-Introductory to Tonfa & B0
For venue links click below
Ambleside Club      Kendal Club    Carlisle Club      Windermere H.Q. Dojo
[contact-form-7 id="7994″ title="Kobudo8thoctobercourse"]
 Sensei R.smith

6th Dan Ju-Jitsu
4th Dan Nunchaku
2nd Dan Kobudo
07718 530 346
Sensei Smith has the following official rankings:-
Paris – Dec '08 (5th in Europe)
Switzerland- March '08 (5th in the World)
Alsace – Dec '09 (4th in world)
Kendal – May '10 (5th in World-World Championships 2010)
Windermere – Nov '10 (Gold Medal-National)
Holland – May '11 (4th-Europe)
Holland – Oct '11 (Silver Medal-Europe)
Windermere – Nov '11 (Gold Medal-National)
Holland – Oct '12 (Silver Medal-Europe)
Russia – Nov '12 (4th Fighting and 4th Freestyle-World)
Windermere – Nov '12 (Gold Medal-National)
Latvia – March '13 (Bronze Medal-Europe)
Windermere – July '13 (Gold Medal-National)
Kendal – Nov '13 (Gold Medal-National)
Kendal – Nov '13 (Gold Medal-National)
Russia – Nov '13 (Silver Medal-Europe)
Russia – Nov '13 (Bronze Medal-Europe)
Holland – Mach'14 (Bronze-Freestyle Europe)
Switzerland- May '14 (5th-Combat,7th Freestyle Europe)
Kendal – June '14 (Gold Medal-National)
Russia – Nov '14 (4th Combat,5th Kobudo-Europe)
Windermere – Nov '14 (Gold Medal Combat-National)
Kendal-World Nunchaku Championships June 2015 Master Level- Silver Medal
-World Championships Kobudo June 2015 Master Level- Gold Medal