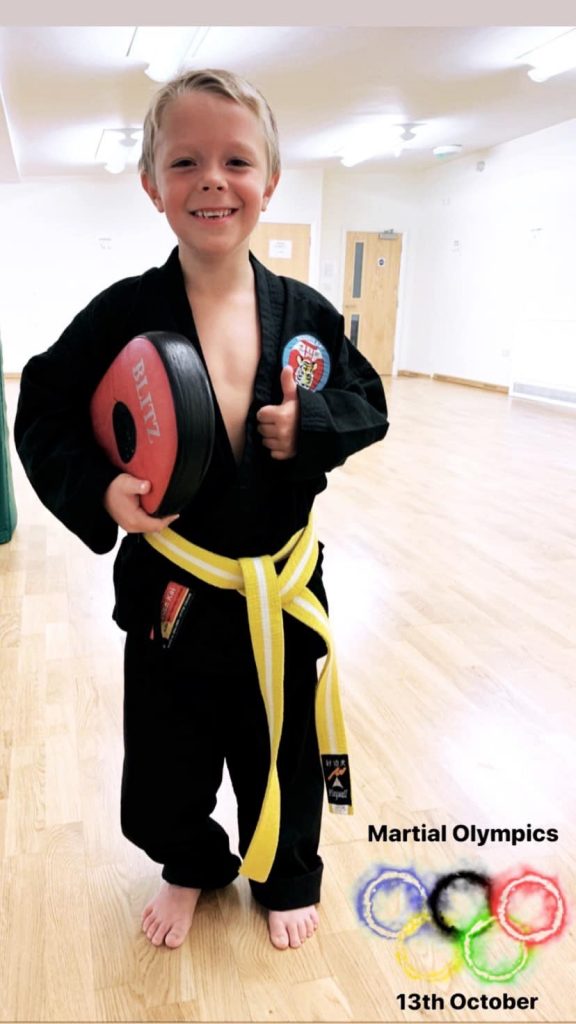 I am Sensei R. Smith and I would like to have the opportunity to teach your child a FREE Self Defence lesson. I have been teaching for 23 years and and first opened the Ju-Jitsu Club at Ghyllside Primary School 12 years ago. There are 15 places available in the club which will start in school at the beginning of October. It is open to children aged 3-11 years. The first 10 children to join will receive a special offer (see below) which includes an official Kesshin Kai Ju-Jitsu training T-shirt.
They will be also have this great opportunity to be a part of the brand new Self Defence 4 Schools, a new affordable for all via a discounted scheme, which I am offering to Ghyllside Primary School.
Self Defence 4 Schools (sdefence4schools)
Regular price
£29.50 – £31.50 per Month
Includes:
Assessments
2 x Gradings, Belts, Certificates
Weekly sessions
Free Online Introductory course
Ghyllside School Discount
£17 per Month (sdefence4schools discount and funds raised by 'friends of sdefence4schools ')
Also includes
50% off International Annual Seminar at Castle Green Hotel
50% off Anti-bullying Course
All members involved are required to raise the subsidised discounted amount. For more info please call Sensei.
I am 6th Dan in Ju-Jitsu, 4th Dan in Sport Nunchaku, 2nd Dan in Kobudo and just recently graded 1st Dan Iaido last month for my 13th Black Belt in Japan.
I am also the National Coach for Sport Nunchaku and in June 2019, I attended a competition in Paris and became the UK's 1st World Nunchaku Champion.
I also gained a silver in Freestyle and another silver in Combat.
In 2020 the World Championships will be in the UK and I have full responsibility for organising the smooth running of the event. The World Championships will take place in Liverpool or London and I will be host to 20 or more countries taking part including Great Britain, Switzerland, America, France, Spain, Africa, Italy, Belgium, Japan, Hong Kong & China.
Over the summer, I developed the First UK Based Online Sport Nunchaku training course. Feel free to have a look below. At the moment I'm designing a new online course. This course is designed to teach the basic skills and techniques required to use the Sport Nunchaku and is aimed at absolute beginners, children and people with Autism and other special needs or mental health problems who may find it difficult to attend a class. This will be released this week.
https://richsmithmartialarts.thinkific.com
Also in October, I will be running a 4 week Mum's Self Defence course at the Kendal leisure centre. This will involve week by week practical training, online guidance training, a certificate and a Free Training T-shirt. Please call me on 07718530346.
I am looking to teach new participants at Ghyllside Primary School all about self defence giving them confidence, self awareness, motivation and self control. There is also a Free Online Introductory course included which will help guide through the earlier stages of the self defence training.
The first 10 children to join will be able to take advantage of the offer below, which expires on Tuesday 15th October 2019. Simply call me on 07718530346 or contact message me on Facebook https://www.facebook.com/RichSmithMartialArts to book your place.
Ghyllside School Offer Includes
1 Years FREE!!! Insurance
1 x Kesshin Kai club T-shirt
1 x Red Belt
1 x Kesshin Kai Licence
10 rules of dojo Personalised Certificate
50% Off Registration (expires 15th October 2019)
50% Off Official Club Suit (expires 29th October)
The club for children aged 3-11 years will take place in Ghyllside School Hall, starting with a Free lesson 8th or 15th October on Tuesdays 3.15am – 4pm (after school)
Please call 07718530346 or contact me on Facebook.com/RichSmithMartialArts to reserve your place at Ghyllside Ju-Jitsu Club.
Best regards
Sensei R. Smith
4th Dan Nunchaku
6th Dan Ju-Jitsu
2nd Dan Kobudo
1st Dan Iaido
National Coach
World Nunchaku Champion – Paris '19