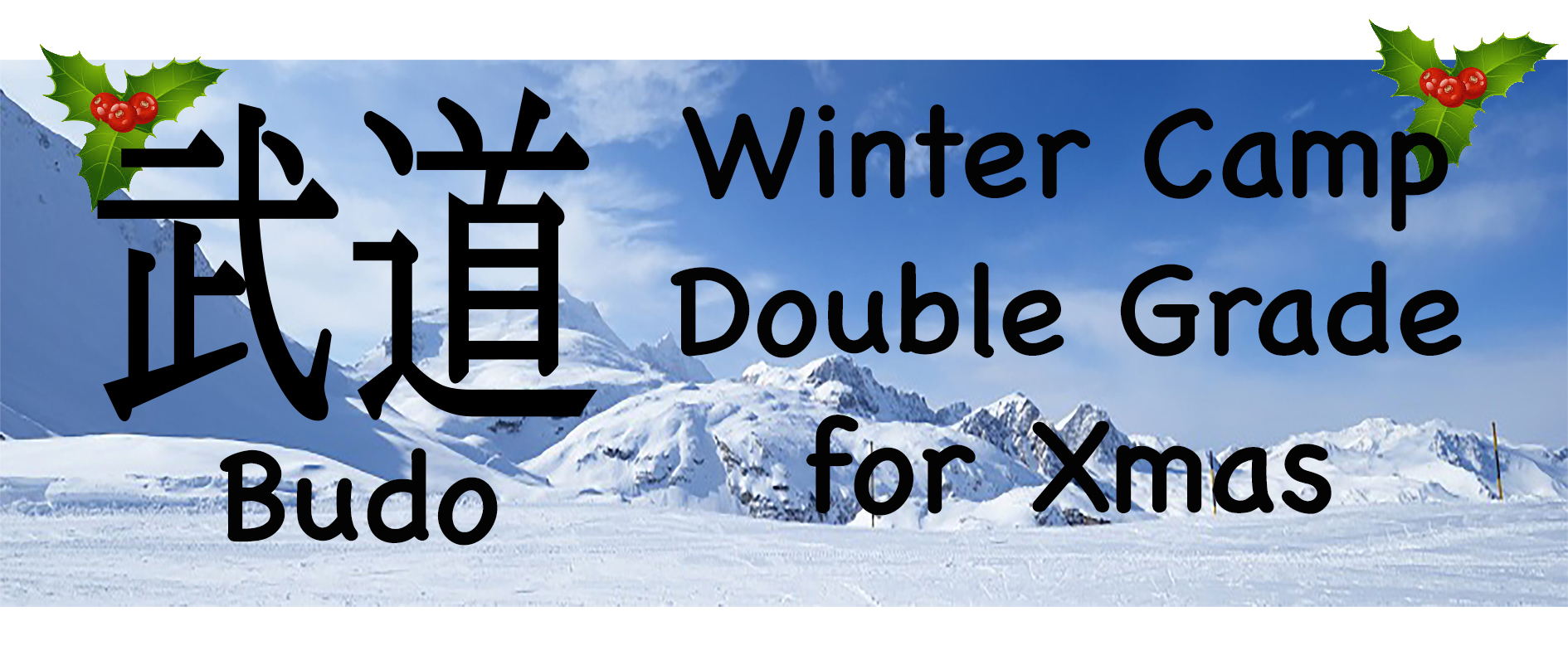 JU-JITSU & SPORT NUNCHAKU OPEN TO ALL!!!
2nd – 3rd December 2017
Winter Camp Double is a great opportunity for each student to grade twice in the same Month. All students will grade on the 4th December and again on week commencing 17th December.
Included in the Weekend :-
2 Full days Training at Kesshin Kai H.Q. Windermere
Expert Tuition by Sensei R.Smith 6th Dan Ju-Jitsu, 4th Dan Nunchaku, 2nd Dan Kobudo.
Certificate, Belt, Examination and Presentation
Winter Camp T-Shirt
Saturday night Pizza or Pasta Meal with Drink.
Itinerary
Saturday 2nd December
Training-9.30am- 12.30pm (Morning Break)
Lunch- 12.30pm-1.30pm (Bring Packed Lunch)
Training-1.30-5pm (Afternoon Breaks)
Pizza or Pasta Meal At Rastelli's, Bowness.
(Pick up Time- 6.30pm at Rastelli's.)
Sunday 3rd December
Training-10am- 12.30pm (Morning Break)
Lunch- 12.30pm-1.30pm (Bring Packed Lunch)
Training & Gradings-1.30-4pm (Afternoon Breaks)
Grading Presentations- 4pm-Please bring a Camera
Please remember each student must attend both days to qualify for the grading on the second day. No refunds will be given. Thank you!
This Fast Track Training Weekend is open to all ages 4+ and Designed to Give Each Student The Necessary Skills and Improved Confidence to Pass Their Next Level in Either Ju-Jitsu or Sport Nunchaku. 
Total cost- Juniors £116    14+ -£136
Early Bird Price-Pay deposit by 5th November Juniors – £96     14+£116
Payment Plan After Deposit Can be flexible- Please Fill in the Form Below to arrange a Call Back to discuss.
Student

Date

Early Bird

Deposit

Date

Standard

Deposit

Juniors

5th November

£40

After 5th November

 £55

14+

 5th November

 £50

 After 5th November

 £65
[contact-form-7 id="8640″ title="Wintercamp registration"]